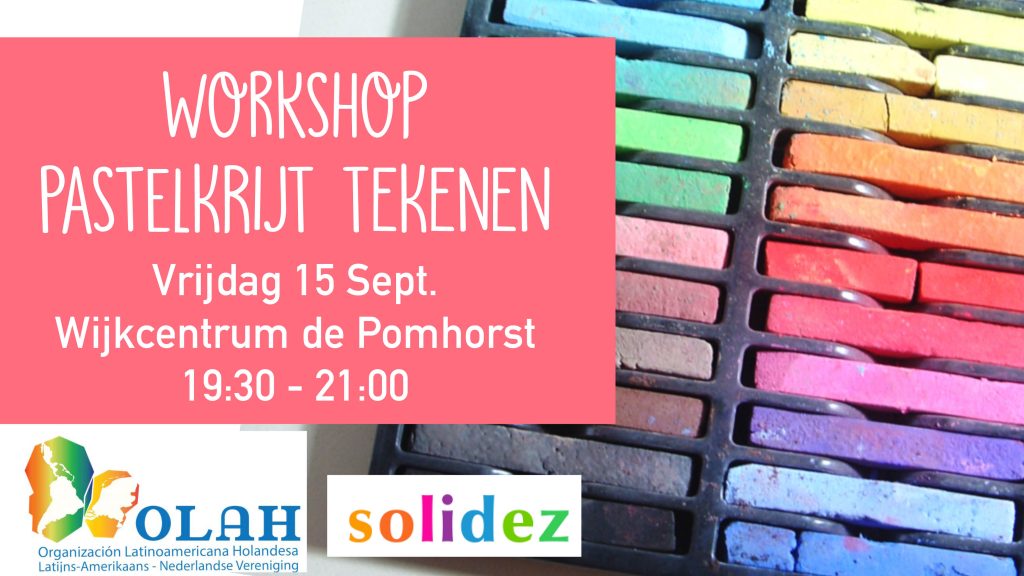 In deze workshop maak je kennis met de verschillende pasteltechnieken. Deze workshop is voor iedereen, jong en oud, al jaren werkend met pastelkrijt of het juist voor het eerst willen proberen. Neem inspiratie beelden mee en veel creatieviteit 😀 Deze workshop wordt gegeven door docent Yolanda. De workshop is inclusief materiaal, koffie en thee. Neem je vrienden, familie, buren mee!
→ Kosten: €1,5 p.p
→ Incl. materiaal, koffie en thee.
——–
In this workshop you will learn about the different pastel techniques. This workshop is for everyone, young and old, working with pastel chalk for years or just trying for the first time. Bring inspiration images and a lot of creativity: D The teacher for this workshop is Yolanda. The workshop includes material, coffee and tea. Take your friends, family, neighbors!
→ Price €1,5 p.p
→ Incl. material, coffie & tea.