NE — Dansgroep Kuryzara (Gouden Maïs) is een jonge dansgroep uit Ecuador. De groep bestaat uit 6 jonge en oude deelnemers. Ze zullen vier verschillende typische traditionele dansen laten zien uit verschillende regio's van Ecuador.
Dance group Kuryzara (Golden Maize) is a young dance group from Ecuador. The group consists of 6 young and old participants. They will show four different typical traditional dances from different regions of Ecuador.
EN — Kuryzara means "Golden Corn." We are a group formed by children and adults united with the purpose of making our culture known through dance, to promote our music, customs and traditions and in this way to keep our roots alive.
meer info: http://kuryzaradanza.blogspot.nl/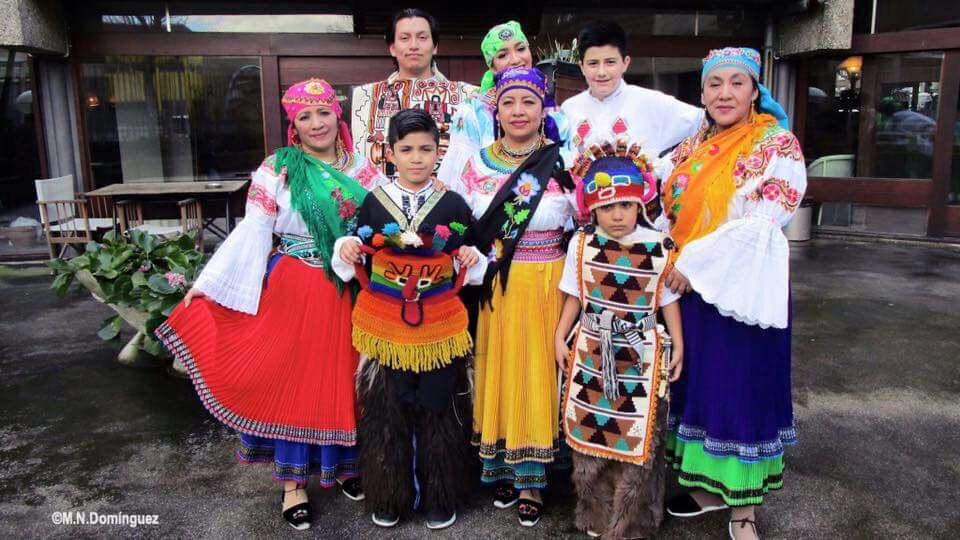 NE — Minka betekent in (Aymara woord) Collectief werk. De groep van Bolivia Minka bestaat uit 15 actieve deelnemers en 4 kinderen van verschillende nationaliteiten. Ze zullen o.a. de dans "Toba" en "Llamerda" laten zien, een van de oudste folkorische Boliviaanse dansen.
EN — The Bolivia Minka Group was born as a group "Caporales de Bolivia" in November 1995. It was baptized with the name "BOLIVIA MINKA" on April 14, 1996 in Amsterdam, Netherlands. Minka means in (Aymara word) Collective work. Our group has 15 active participants and 4 children. And these are of different nationalities.
Through our folkloric dances, we want to make known the different aspects of the ancient and rich Bolivian culture and thus reach all Holland and Europe. Every year we participate in different carnivals in Belgium and Germany. In the Netherlands we participated 19 years already in the Zomercarnaval of Rotterdam.
Meer info: https://www.facebook.com/bolivia.minka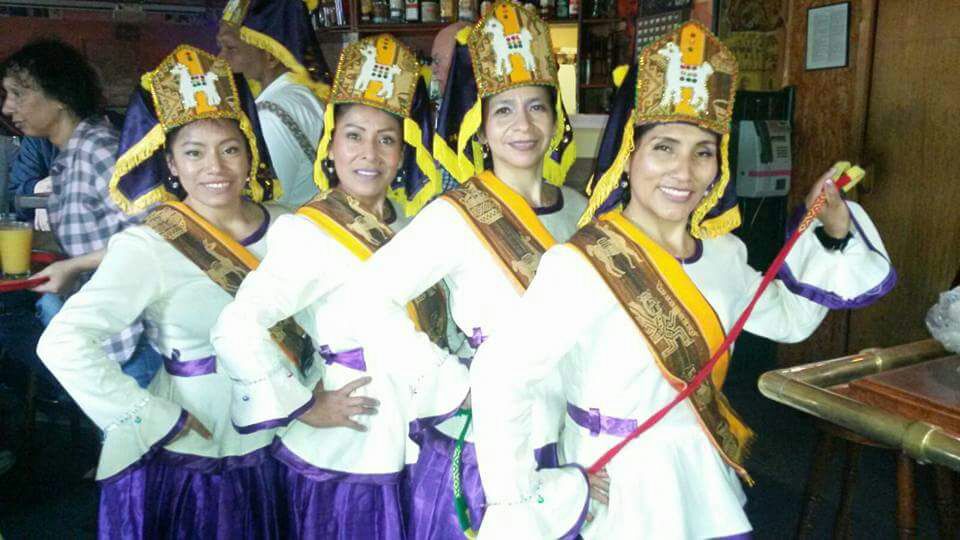 NE — Newen Copihue betekent "krachtige bloem". De verschillende dansen van Newe Copihue komen uit de traditie van verschillende landen in Latijns-Amerika. Het repertoire dat zij gekozen hebben is kenmerkend voor het vrolijke en karaktervolle temperament van het Latijns-Amerikaanse volk.
EN — Newen Copihue means "mighty flower". The dances of Newe Copihue come from the tradition of the different countries of Latin America. The repertoire that has been chosen is characteristic of the happy and rhythmic character of the Latin American people.
meer info: http://www.copihue.nl/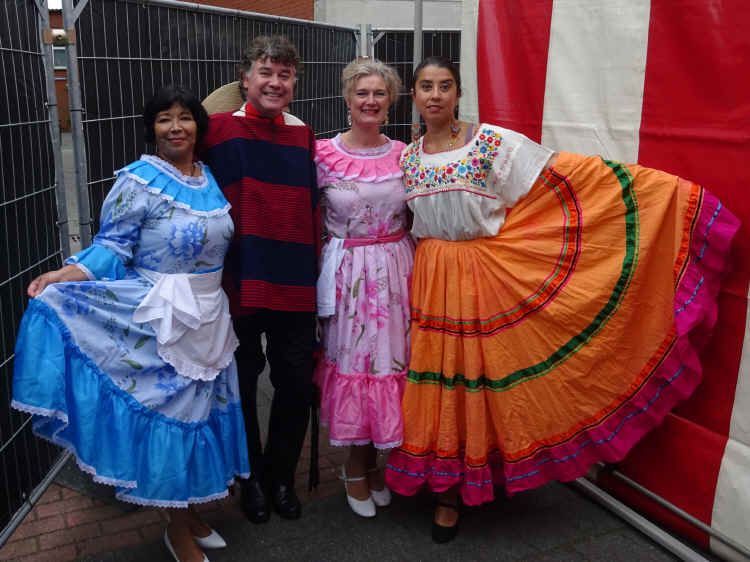 NE— Xochiquetzal betekent "Mooie Bloem". De groep werd in 2005 opgericht met enthousiaste Mexicaanse dansers die in Nederland wonen. Andere latijnsamerikanen die belangstelling hebben voor de Mexicaanse folklore hebben zich aangesloten bij de dansgroep. Ze zullen verschillende dansen laten zien uit de regio "Jalisco" in Mexico.
EN — The objective of the Xochiquetzal dance group is to make known something of the Mexican culture mainly through the dance and with that to transmit also our joy to the viewer. Our group was formed in the year of 2005 with enthusiastic Mexican dancers who live in Holland. Latin American compatriots interested in Mexican folklore have joined our dance group.
The repertoire is gradually expanding also with the help of Mexican teachers.
There are dancers from the states of Jalisco, Veracruz, Chiapas, Nayarit, Tamaulipas, San Luis Potosi, Baja California Sur, Guerrero, Puebla, Campeche and Yucatan. As well as our traditional Aztec and Concheros dances.
meer info: http://www2.xochiquetzal.nl/cms/about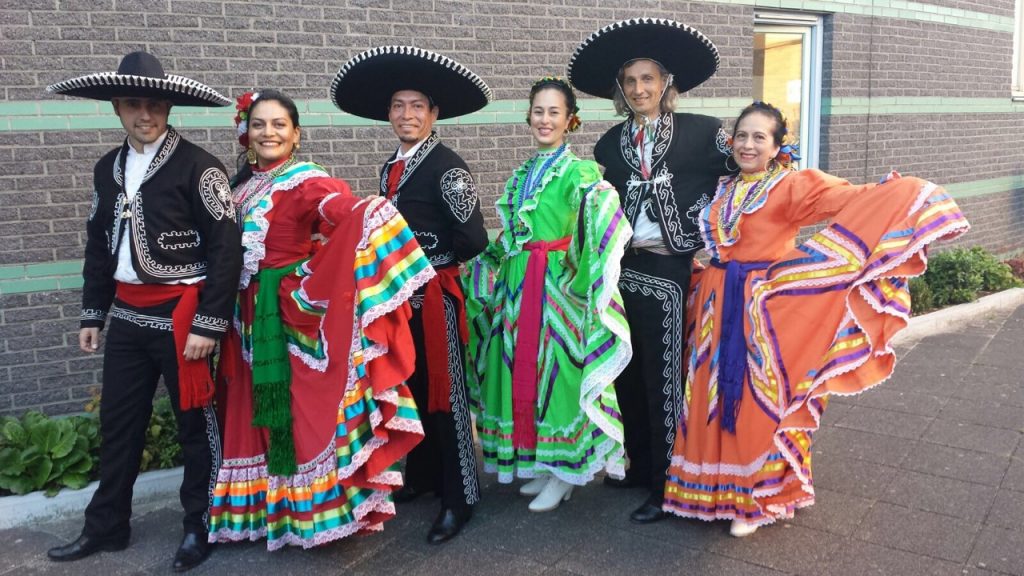 NE— Madlot maakt Nederlandse speelmansmuziek, muziek die iets toevoegt aan de sfeer van het moment. Madlot vertolkt op eigen wijze liederen en melodieën uit onze traditie en houdt zo de muziek van speellieden levend. Van middeleeuwse muziek tot pakkende liedjes en dansen van onze grootouders. De naam Madlot komt van een Nederlandse dans die in de negentiende eeuw populair was.De melodieën worden gespeeld op instrumenten als de Nederlandse doedelzak, draailier, trekharmonica, rommelpot en koeienhoorns.
EN— Madlot's repertoire consists of songs and melodies of the Dutch tradition, thus keeping the music alive. From medieval music to catchy songs and the dancing of our grandparents. The name Madlot comes from a Dutch dance that was popular in the 19th century. The melodies are played on instruments such as Dutch bagpipes, draailier, trekharmonica, rumble and cow horns.
Madlot bestaat uit
Bert Lotz (doedelzak, koeienhoorn, blokfluit, schalmei en zang)
Judica Lookman (trekharmonica, doedelzak, koeienhoorn en zang)
Ariette Zuidhoff (zang, trekharmonica, rommelpot en pandera)
Roald Keuning  (draailier en zang)
Zie voor meer informatie www.madlot.nl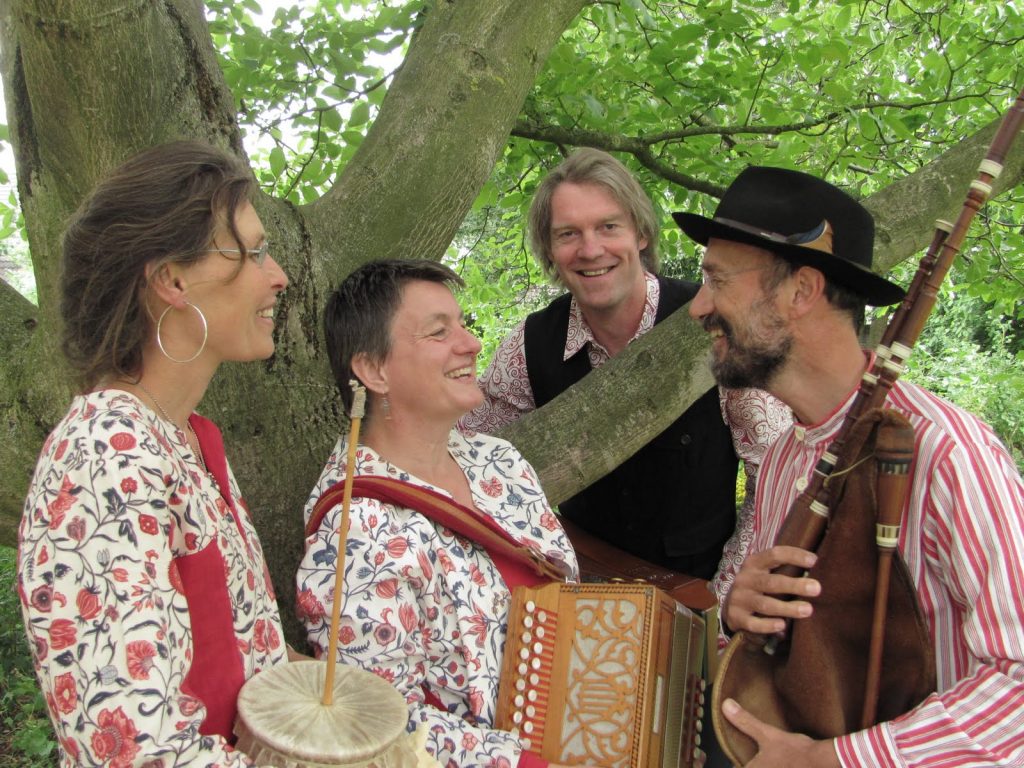 NE— Miguel Osorio, zanger-accordeonist van "Son Corazon" en  "Sabroso Lekker" optreden. Miguel is geboren in Barrancabermeja, een van de warmste en vrolijkste steden van Colombia. Hij is een liefhebber van de Colombiaanse en Latijns-Amerikaanse muziek, geschiedenis en cultuur.  In Europa heeft hij al meer dan 15 jaar optredens verzorgd voor verschillend publiek over meer dan 8 landen verspreid en in Nederland zelf voor onze eigen 'Latin' koningin Máxima. Tijdens het FestivaLatino zal hij ons verschillende Latijns-Amerikaanse ritmes laten horen zoals Vallenato, Cumbia, Salsa, Boleros, Merengues en veel meer!
EN— Miguel Osorio Música singer-accordionist of SON CORAZÓN and Sabroso-Lekker. Miguel was born in Barrancabermeja, one of the most cheerful cities in Colombia. He is a lover of Colombian and Latin American music, history and culture. In Europe he has performed for more than 15 years for different audiences in more than 8 countries and in the Netherlands for our own 'Latina' queen Máxima. During the FestivaLatino we will listen to several Latin American rhythms such as Vallenato, Cumbia, Salsa, Boleros, Merengues and much more!! Sabrooooso!! 😀💃‼️🔥❤️
Zie voor meer informatie https://sabroso-lekker.nl/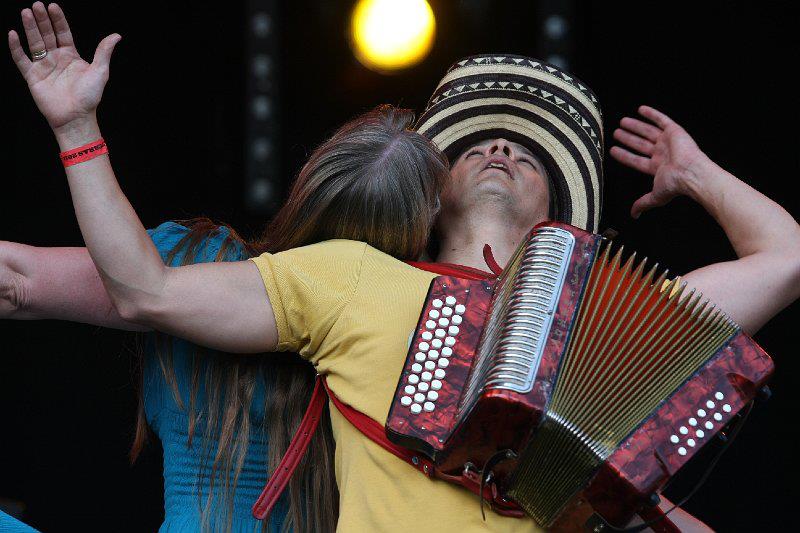 Most people probably know Baobab as the name of the mighty African tree. This Baobab however, is the name of a collective of music lovers specialized in world music with big love for afrobeat, afrofunk, highlife, soukous, jùjú, latin, reggae & dub.
For the coming time you can find Baobab Music throwing music events in Wageningen based on good vibes, and of course good music. For more information: https://www.facebook.com/baobabstyle/
---